Summer Festivals and Outdoor Events: How Are They Acting Sustainably?
Outdoor events and festivals are a great way to get everyone together and enjoy the summer. However, they can generate a lot of waste and carbon emissions. With more events popping up each year, it is becoming more important for them to act responsibly. We explore how organisers large, and small, are changing the way they put on events.
But what are these big event organisers doing to make this happen?
The first time that I noticed a festival making a conscious effort to be eco-friendlier, was the first time I went to Glastonbury. They already had policies in place to keep the festival sustainable, such as using compost toilets where possible, non-plastic cutlery, vegan and vegetarian food stalls, and more. In 2019, they made single-use plastic drinks bottles unavailable to purchase at the festival site and encouraged all festival-goers to use a reusable water bottles, which can be refilled at their free water taps. It was the first time a big UK festival had attempted this and it was a great way to prove that it is possible. All attendees must sign the Worthy Pledge too before receiving their tickets: this means no littering and being as environmentally conscious as possible. More recently, Glastonbury have announced their views on disposable vapes, which have been added to their 'what not to bring' list, stating: "Do not bring disposable vapes. They pollute the environment and can be hazardous at waste centres." This is another forward-thinking action, which will help the event to stay eco-conscious and encourage others to follow suit. To find out more about what Glastonbury is doing to stay sustainable, you can read here .
Since then, I have noticed more venues taking note and using these strict regulations to make events more sustainable. I have attended a few events and festivals already this year and have noticed the amount of recycling bins that are on offer around the site and the encouragement to use them. The image below was taken from the 'Mighty Hoopla' festival that takes place every year in Brixton, South London.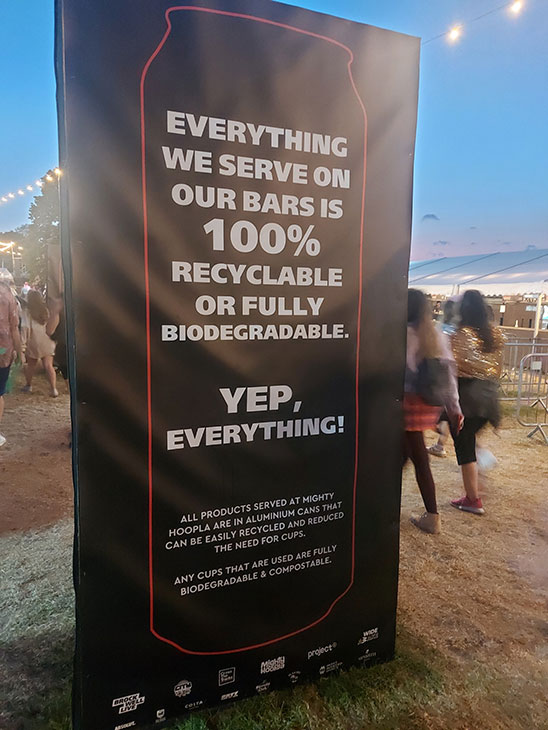 Advertising positive messages like this at large events is a great way to keep people aware of what the organiser is doing to help the event stay as green and environmentally friendly as possible.
Music festivals aren't the only type of outdoor event that are taking on these responsibilities. Food and art markets are also following these footsteps. Ellen, our Marketing Executive recently visited a beautiful outdoor market in Ireland called Mountain View Markets, co. Kilkenny, and made note of the ways in which they were being sustainable: "With over 80 stalls, including food, arts and crafts, Mountain View Markets acts as celebration of sustainable food production, beautiful artisanal products, short supply chains and social connection, drawing visitors from all over Ireland.
"Set on 120 acres alongside an award-winning wedding venue and glamping village, the 75-stall market offers an eclectic mix of food, crafts and clothing, ideal for Sunday afternoon browsing.
"Mountain View Markets started as a 'lockdown project' by the O'Neill family and is now South East Ireland's largest and fastest growing weekly farmers market, supporting hundreds of small business owners from across Ireland. With sustainable food waste management in place, the organisation only accepts independent traders who are passionate about producing quality food and artisanal products in a sustainable way.''
By visiting markets like this, it attracts a variety of customers at all ages and encourages people to purchase sustainable food and ethically made products.
Finally, festival and outdoor event organisers aren't the only ones that can make a difference on the environmental impact of the event. There are ways in which attendees can do this too. From previous experience, here are my 5 top tips.
Bring a re-usable water bottle or cup.
Use bio-degradable wipes, if wipes are needed.
Recycle your cans and food packaging.
Plait your hair to avoid using water to wash your hair every day, if you are camping.
Use solar fairy lights on your tent instead of a campfire. (it is also a great way to locate your tent when you are coming back at night during a festival)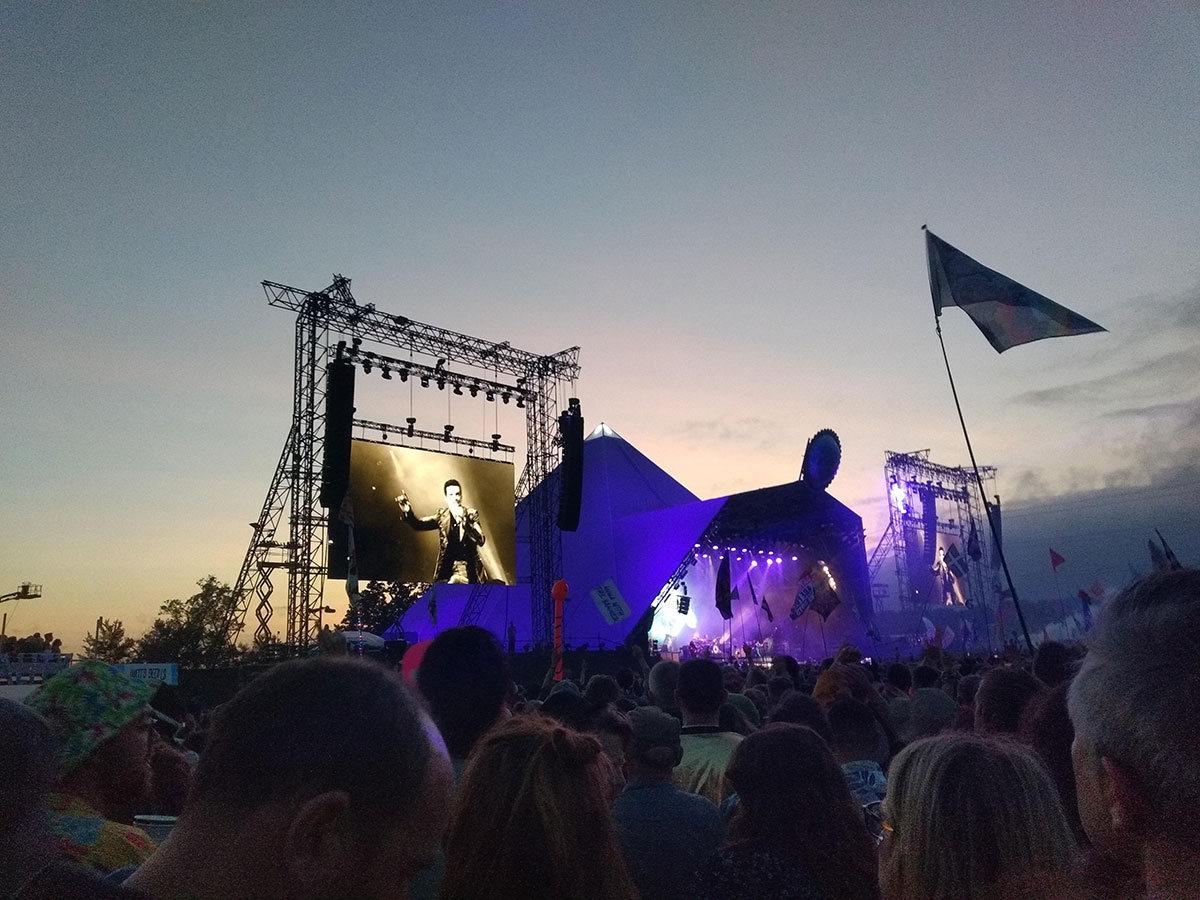 https://www.theguardian.com/travel/2023/mar/27/10-sustainable-festivals-in-the-uk-and-europe